Happy Memorial Day! Don't forget to remember our men and women who make our freedom possible. God Bless America!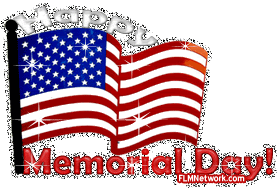 Good morning! I do hope you are sitting back have a wonderful start to your summer season. Tossing some burgers and dogs on the grill. Spending time with family and friends and, by George, I hope your weather is cooperating and maybe a dip in the pool, nearby lake or ocean is in order.
Me, I'm excited about my third
Wild Rose Press
release,
Bestial Cravings
.
Bestial Cravings
is a companion short contained within the Roma Wolf Tales Series. Bestial Cravings is a stand alone story which was designed to introduce new characters into the mix for the upcoming sequel to
Curse of the Marhime
also available at The Wild Rose Press.
Blurb:
Vesta Johns has everything going for her—except her health. Desperate to find the answers to her lethargy and her insatiable desire for raw meat and sex, she seeks out the help of her doctor, but Dr. Cohen can give her no answers.
Or can she?
Torrence Simiene is a medical consultant with a unique specialization. As an alpha werewolf, it's been his job to aid Dr. Cohen's distinctive patients through their transition from human to shifter, for years. This time, however, it's different. Vesta arouses his primal lust, and he's having a hard time keeping her at a distance.
Will the doctor's plan of care offer the ultimate cure for Tor and Vesta's
bestial cravings
, or further drive them apart?
I'm currently working on Book II of the Roma Wolf Tales Series. If you haven't already, please check out
Curse of the Marhime, Roma Wolf Tales, Book I
, where it all began.
For more information about these and other available books, contests, etc., please visit my website at www.romawolftales.com.
Well I'm off to celebrate the holiday weekend with lots of sunshine, hopefully. May yours be safe and chock full of fun.